Making the shift to social – Jon Saunders
Jon Saunders is SunCulture's Chief Operations Officer, a role that sees him pushing the limits of our operations globally and across all functions. 
Jon's story didn't start here, but at JP Morgan Chase, New York in a "fancy, steel and glass machine" as he likes to call it. Moving into an industry that is at an early stage like off grid solar or any other social enterprise can be a daunting decision. Jon sees it less as daunting, but as a daily inspiration.
In his words: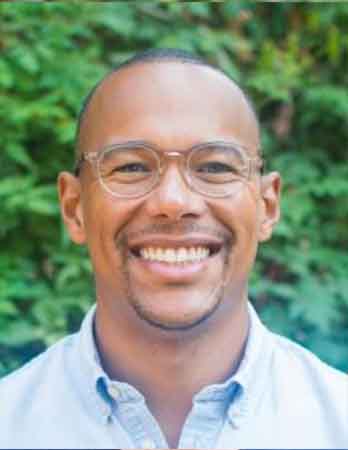 WHAT INSPIRES YOU EVERY DAY?
I work on a great team with some incredibly smart, hardworking, driven people who truly care about trying to have a positive impact for our customers. Additionally, I get to be at the forefront of fighting climate change, which I still don't think people take seriously enough. Lastly, I'm able to work on some insanely difficult, unique challenges, where there really isn't always an obvious answer. Given that my role is so vast, no two days (or conversations) are the same. I'll go from speaking about sales strategy and portfolio health to contract negotiations with distributors to software integrations and business intelligence feedback to personal people related challenges. It's exciting and exhausting at the same time and I feel very fortunate to have the opportunity to be in the position I am in with the fantastic team I get to be part of. 
WHY IS WORKING ON A SOCIAL GOAL IMPORTANT FOR YOU?
I'm very fortunate to have had a great upbringing. I have two wonderful parents, who did nothing but support and enable my brothers and I to become the best versions of ourselves. Furthermore, I have had the experience of trying to chase after money. For a long time I thought I wanted to be some Wall Street kind of person, which is perfectly fine, but just not for me. While working on Wall Street, I was also doing a lot of volunteer work on the side, mentoring at-risk kids in NYC. My experience volunteering, quickly snowballed into trying to figure out how I could get the same type of utility from my day to day work. Concurrently the impact investing space was starting to take shape and I was quick to begin navigating my way into the field. I leveraged graduate school as an opportunity to make a massive career change and focus on trying to do work that I was truly passionate about and felt was meaningful. 
HOW WOULD YOU SELL THE INDUSTRY TO OTHERS LOOKING TO GROW THEIR CAREER?

Hard to sell, but the advice I'd give people is to be brave and do something you are passionate about and not just something that pays the bills. I'd also advise people to network as much as they can. I came across SunCulture through a close friend (who works at Greenlight Planet) who opened me up to the opportunity and introduced me to Samir. Lastly, I'd advise people to embrace uncertainty; doing the status quo is boring, follow your heart and understand that it takes a lot of hard work and persistence, but if your heart is in the right place, you'll figure it out. 
HOW DO YOU IMPROVE EVERYDAY?
I work with people who are incredibly smart and I try my best to listen to them and ask as many questions as possible. I also read like a crazy person,  keep myself well organized and I exercise a minimum of four times a week to keep myself in balance.